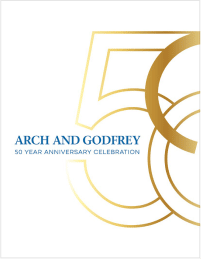 50th Anniversary Brochure
In 2022, Arch and Godfrey celebrated 50 years in business. Over the past five decades, the company has constructed many of the islands' most iconic and innovative buildings and has established a solid reputation as Cayman's most trusted construction firm.
The first Platinum LEED certified project in the Caribbean (that we know of), winner of the Cayman Islands Governor's Award and frankly, an incredible example of blending the best of the old and new. This episode of Cayman Places is brought to you by Island Heritage and CaymanLife.ky.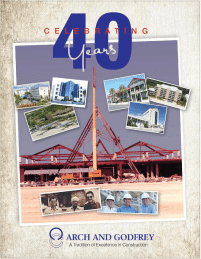 40th Anniversary Brochure
Arch and Godfrey celebrated 40 years of building excellence in 2012. Looking back, it has been vision, leadership and integrity combined with talent and loyalty of staff that has made Arch and Godfrey into the respected and successful company that it is today.
Let's Make Your Vision a Reality